All food tastes better outdoors. That's been our family's opinion ever since my folks installed an inground pool and complementary cedar dining deck. I was 7 years old. Last month my dad refinished the solid-wood picnic table, the kind with attached benches. Red-stained and marine-varnished, the surface is as slick as a boat. Our family has been blowing out birthday candles on that exact table for 27 years.
You won't find my dad in the patio aisles of the home improvement store, but plenty of other people are there this time of year, looking for quality outdoor furnishings and upgrades that might become a longstanding fixture in their own family memories.
Get Free Quotes
Here is a look at this summer's hot trends in outdoor living.
Via Lowe's
Swivel Chairs
The attached wooden benches on picnic tables of yesteryear aren't the easiest to get into, especially when you're carrying a plate of food and a cold beer. Plastic chairs, while so light that you can reposition them with your foot, make that cheap scraping sound and can accidentally get kicked away just as someone lowers into them. And forget about repositioning heavy iron chairs with your foot.
Swivel chairs, like the ones that come in the Allen + Roth Copper Pointe dining set pictured above, make it possible for you to sit and rise with grace. Grandma won't need help leaving the table when she can smoothly swivel away and stand up. The Copper Pointe set has an invitingly low price too; $844 at Lowe's.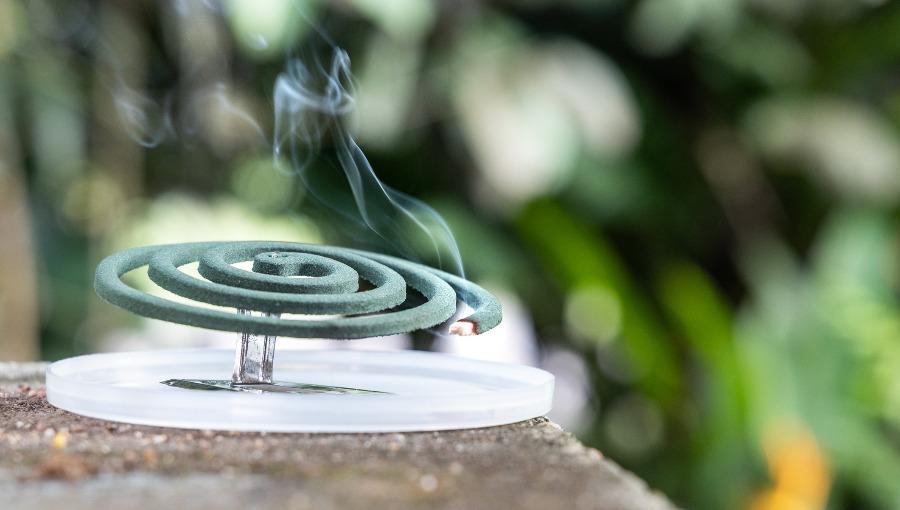 Mosquito Repellent Coils
This is the third summer Robert P. has spent in his "lake house" in central Colorado (more of a manmade pond). He and his family enjoy watching geese and ducks alight on the water. Last summer they ate on the patio nearly every night, but this spring something changed. Mosquitos started crashing the party.
"They used to spray," says Robert, mentioning how conspicuous the vector control specialists were the first year of the housing development, when potential buyers were touring the model homes around the pond all day. Spraying grew less common after the first year, and during the pandemic he doesn't remember seeing them spray once.
Robert's solution has been to burn mosquito repellent coils. A pack of six Off! brand coils is under $10 at Amazon. These coils are hot items this summer—literally. You set fire to them and they emit a light smoke like incense and last a long time; the Off! brand claims up to four hours, while larger coils can last up to seven.
The coils are impregnated with a nontoxic chemical derived from plants, either pyrethrin from chrysanthemums or citronella from an Asian grass. You wouldn't necessarily want to sit downwind from one of these burning coils, but if you do encounter a whiff of smoke now and then, it won't hurt you.
Robert picked up a pair of hanging metal canisters to house the coils (like these for $12.99 at Amazon). "Burning two coils about 10 feet apart works great, and they last a long time." He hangs them from the eave on either side of a long patio table.
Maximizing Small Outdoor Space
Have more of a covered nook than a patio? An outdoor sofa placed against the wall can provide comfortable conversational seating in minimal space.
"No matter the size, a thoughtfully decorated outdoor space can make a big impact on your home life," says HGTV.
A bench can provide seating for three or four in the space of two chairs. A two-piece bench set in the Allen + Roth Chesterbrook Collection is $480 at Lowe's and features handwoven all-weather wicker on a black powdercoated steel frame. The cushions are water repellent.
Place a table nearby, with or without an umbrella, to create a bistro dining nook. A few firm backrest pillows can let people on the sofa sit upright to eat.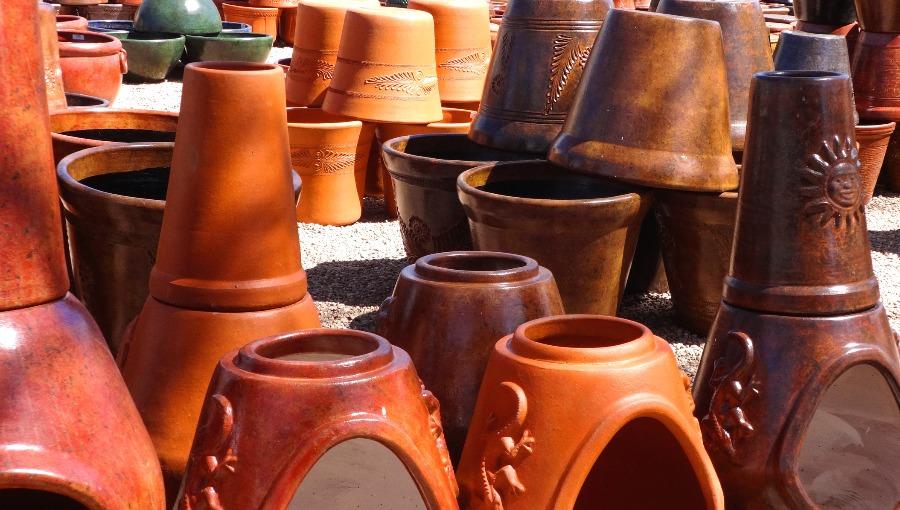 Make Your Own Tabletop Firepit
What if you love the idea of hanging out with family and friends around a fire but don't have a dozen square feet or more of outdoor space to devote to a firepit? Or you love setting a table with candles, but when you try this outdoors the candles often blow out.
Rebecca Ridner for HGTV explains how to craft a portable firepit from a ceramic planter, to serve as both a conversation starter and conversation hub.
Plastic Plates With Built-In Cupholders
Even with graceful swivel chairs and a dining bench or two, you won't always have enough seating for people chowing down. Some prefer to stand anyway. Your guests can hold their food and drink more easily with multipurpose trays like those from Party Dipper, $16.99 for four at Amazon.
Photos were unavailable, but allow us to say these look like prison cafeteria trays but with a happy twist: a built-in cupholder. And your choice of fun colors.
The sturdy plastic is nonstick, so cleaning this picnicware is a breeze. Food doesn't want to stick to it. Reuse again and again and keep disposable plates out of the landfill while giving your guests (finally!) a way to hold their food and drink in one hand while eating with the other.
Get Free Quotes